Collins Transport Ltd. – A Leading Trucking Freight Service Provider
Collins Transport Ltd. is a leading logistics provider with proven expertise in the logistics industry. We strive to provide our customers with seamless and cost-effective solutions for their transportation needs by offering a wide range of services in various segments of the logistics industry.
Through our in-house logistics division we can offer a wide variety of brokerage and transportation services across Canada. It is our goal at CTL to provide professional and reliable service solutions which eliminates the hassle of obtaining multiple companies, by offering a broad spectrum of transportation management services. At CTL, we can provide and execute custom solutions to move your commodities from origin to destination with predictability, reliability and integrity.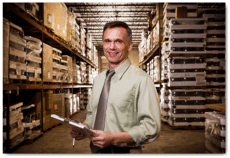 Collins Transport Ltd. services:
Single-source coverage of truckload services

Asset-based truckload support

Large network base

National shipping

FTL and LTL load consolidation

Local shipping solutions